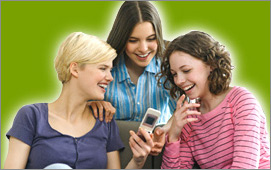 Bulk SMS
solutions for SMS software and more. Free sms software, Group SMS, sms India. Send messages to India for Sms marketing or advertisement through bulk sms. Our unique sms bulk software can send sms directly from EXCEL sheet. We provide bulk sms gateway for sending sms from internet or web from computer..Send SMS from internet from your computer or pc to mobile. Our bulk sms services are used by many corporates, stock brockers, financial institutes etc who needs instant delivery from our sms server using our Free bulk sms excel software.

Groupsmsindia.com is the India's best reliable and cheap online bulk SMS website. We make it very simple and easy for your need to send bulk SMS to your customers employees and for your personal use from the web sms or APIcode. If you are looking for a full service bulk sms website / internet sms / online sms provider, our web sms gateway portal is considered best in its class for sms india.

From Banks to automobile-dealers, restaurants to schools, insurance companies to pharma giants, retailers to airline companies, stock broking companies to clubs and pubs SMS helps hundreds of customers to send and receive sms.

With "GroupSmsIndia.com" you can do lot of things like:
• Increase foot-falls to your showroom.
• Connect directly to prospective buyers, directly on mobile phone!
• Communicate special discounts and schemes to prospective buyers
• Enhance your Loyalty program
• Send Bulk 'promotional messages' to prospective buyers
• Send customized invitation for a test drive
• Send automated "Servicing Reminders" to your buyers.
• Send special messages, Seasonal greetings, & much more...


Feature of our Bulk SMS tool in brief:--
Single and Bulk Text Messaging
Grouping Functionality
Import of Address book from text files.
Single click SMS delivery to hundred's of numbers.
Unlimited personalized Sender ID's
SMS Scheduling (Sending SMS at a designated time)
Online Address Book
Online Group Management
Bulk SMS marketing has now come a long way and is classified into a special form of marketing that is particularly aimed to acquire target audience attention in a quick span of time. Executing a well designed bulk SMS marketing campaign is not a difficult task as many bulk sms software are available to send bulk sms to large number of subscribers.